In the maritime industry as well as the aviation industry, real time artificial intelligence is being used to reduce equipment failure? How, technology is used to monitor winches, gauges, generators and other mechanical systems onboard cargo vessels. This information is then transferred to an AI analytic platform. The platform is cloud based and can quickly highlight mechanical issues for workers on land and onboard the ships. This enables individuals responsible for the vessels to provide more timely maintenance and on the spot repairs as needed to reduce larger breakdowns.
Using technology to flag issues in logistics vessels isn't reserved solely for the maritime industry. Aviation has been utilising AI to monitor everything from queues in airports to loading and unloading in airport bays, to mechanical features via techniques such as thermal scanning of electrical systems and aircraft engines. The up to date information provided in real time can help avert breakdowns or the need to remove an aircraft from service prior to a flight.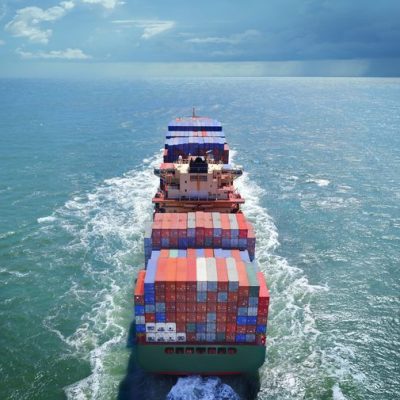 Artificial intelligence and machine learning are being applied to improve efficiency and safety and increase the end to end delivery of cargo. It's also enabling safer delivery by reducing break downs which can happen in areas that are insecure from ill weather and piracy.
In this sense, the knowledge creates a powerful ally in the logistics sector. Companies such as iocurrents and Windward are perfecting this technology and will continue to improve smart operations with vessel data that provides vital information in real time. It can track how vessels are behaving and how they are performing.
Developing a maintenance model for vessel machinery can help reduce disruptive breakdowns that can slow down operations. As 90% of international freight is transported over the sea, this is great for the industry and hopeful for the seafarers navigating their course.